Flower Farm with Dahlias and Blue Mountains 16" x 20"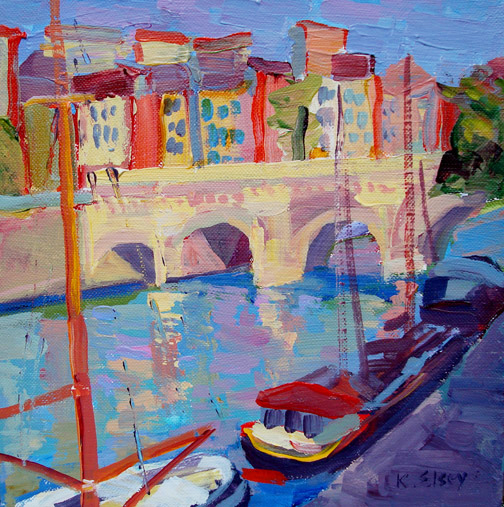 The Bridge, Paris Morning 10" x 10"

Lavender Field 16" x 20"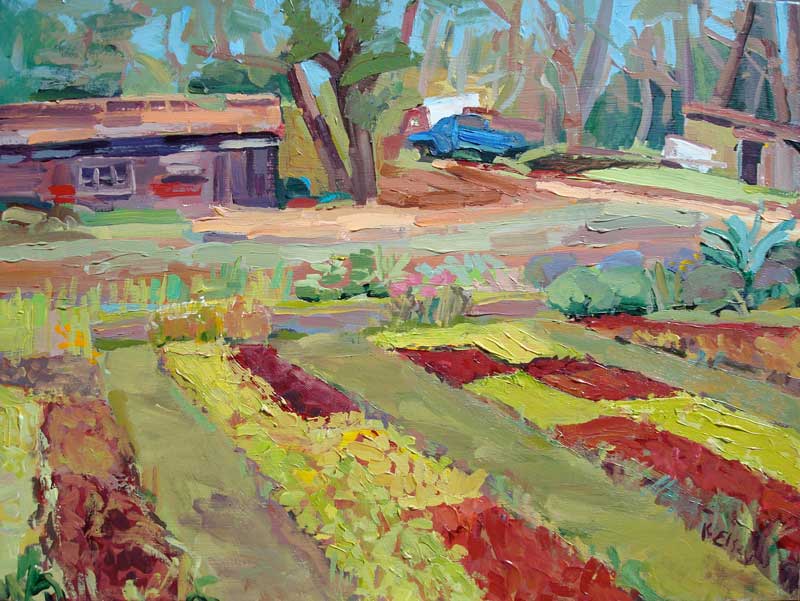 Green Gulch Garden 18" x 24"

Red Roses 14" x 11"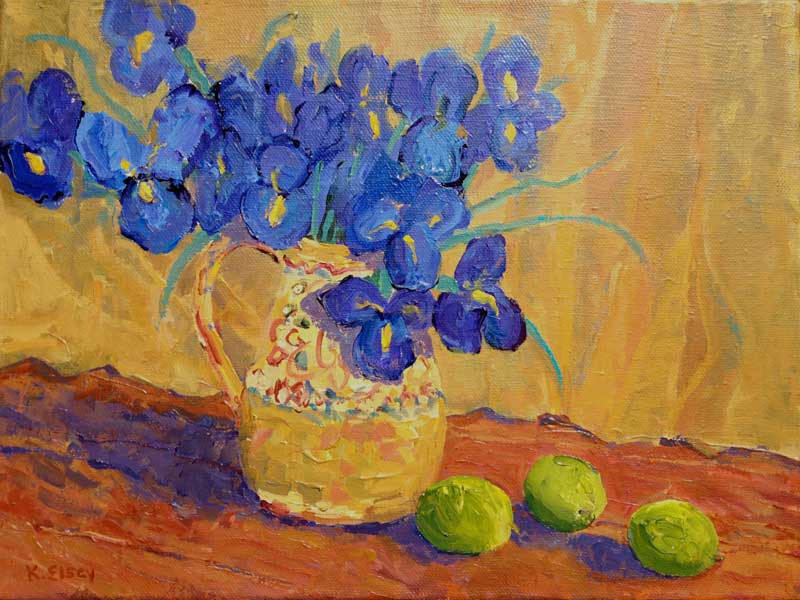 Iris & Limes with Yellow Drape 18" x 24"
Solo Exhibition
Thos. Moser, San Francisco

November 6 –December 31, 2012
3395 Sacramento Street, San Francisco

This two-month solo exhibition featured my landscape paintings vibrant with color, my beach paintings dancing with movement and my still life paintings full of memories. The exhibition in San Francisco has ended however, the paintings seen here are still available for purchase from me. My paintings have been described as "mighty and memorable" by California art critic Josef Woodard.


Julia's Orchard 18" x 24"


Violin with Red Goblets 16" x 20"


Iris with Pears and Apple 28 " x 22"


© 2013 All photos and content of this website are protected by U.S. & International copyright laws. They MAY NOT BE USED for reproduction in any manner without written authorization from Kathleen Elsey. They may NOT be used for Pinterest, blogs or any other social media. Unauthorized usage is stealing, not sharing. Unauthorized reproduction or usage is prohibited by the Copyright law and will be prosecuted. If an infringement is discovered, you will be notified and invoiced the industry-standard fee for unauthorized usage and prosecuted for Copyright Infringement in U S Federal Court which will subject you to a fine of US $100,000.00 statutory damages, court costs and our attorneys' fees.